Junior Indoor Tennis Instruction in Denver
The Meadow Creek Junior Tennis Program offers a developmental program designed to provide children of all ages with a quality experience. Supervised by USPTA teaching professionals, our programs are taught in a positive and constructive manner to develop each child's ability while learning the lifelong sport of tennis.
If you have any questions regarding our Junior Tennis Programs, please call us at 303.232.6272. We will be happy to help find the appropriate program for your Junior player.
---
.
Session 6 will be complete on May 29. Beginning June 1 we move into our Summer Camp programs. We will resume our Junior Sessions in mid-August. 
Click here for our 2020-21 Junior Tennis Program flyer
---
.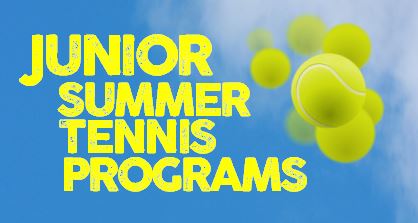 Our Junior Summer Tennis programs kick-off June 1st and run until schools starts in August. Registration is weekly, so no long-term commitment! We have something for everyone, check it out!
Click here for our Junior Summer Tennis Program Flyer. 
.
---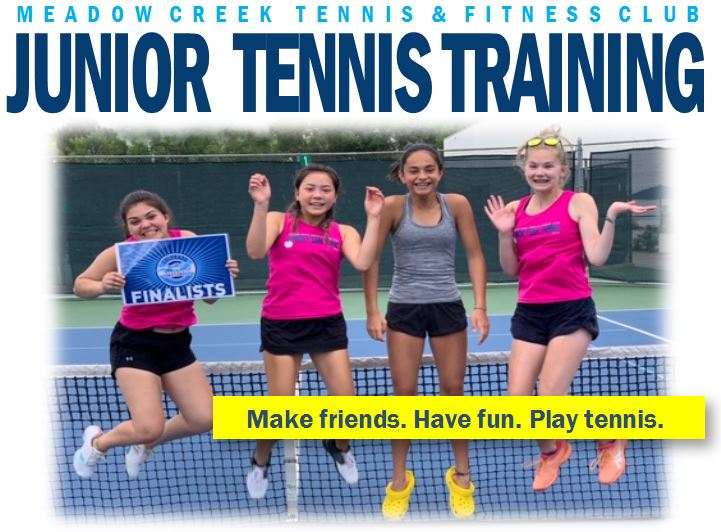 Junior Tennis Training is a Summer program that provides competition for juniors of ages 8-18. In-House matches played on Mondays with practices on Wednesdays and Fridays. An amazing opportunity for your junior to get practice, competition and fun all wrapped in one! 
Click here for details and registration form. Deadline to register is April 30th. 
---

Click here for our monthly Calendar

Click here for our Junior Emergency Contact form
(must be filled out before participation in any program)