Tennis News and Meadow Creek's Monthly Newsletter

August 2-4:  Junior Team Tennis State Championships

August 5:  Registration open for Ladies Interclub

August 6:  Last Week of Junior Summer Camp

August 6-8:  Women's CTA Daytime Doubles Districts

August 9-11:  CTA Adult 18-39 Districts

August 7-11:  Meadow Creek Adult Summer Tournament

August 12:  Early Registration Deadline for Junior Session 1

August 12:  Registration Closes for Hiwan Junior Challenger Tournament

August 16-18:  USTA 18+ Sectionals in Salt Lake City

August 17:  Free Guest Day

August 17-18:  Hiwan Junior Challenger Tournament

August 19:  Junior Session 1 Begins

August 23-25:  USTA Adult 40+ Districts

August 26:  Permanent Court Time Begins

August 27:  Hiwan Golf Club Golf Tournament

September 7:  US Open Super Drill
---
Our 2019/20 Adult Program Brochure is now available. Click here to see all the happenings at Meadow Creek this upcoming indoor season

---

We haven't forgotten about our Junior players! Click here for our 2019/20 Junior Program Brochure for all the activities we have to get your kids active and on the court.
---
Built to Triumph!


US Open Super Drill > September 7 at 5pm

Don't miss the opportunity to be part of our annual US Open Super Drill! 2 hours of on-court drills start at 5pm, then at 7pm we socialize and enjoy some food, drink, and have a US Open play on the big screen TV. Open to both Members and Non-Members. Level 3.0 and above please. 24-hour advance cancellation. Register with the Front Desk by calling 303.232.6272 or Members can register online as well.


$30/Members  •  $38/Non-Members
---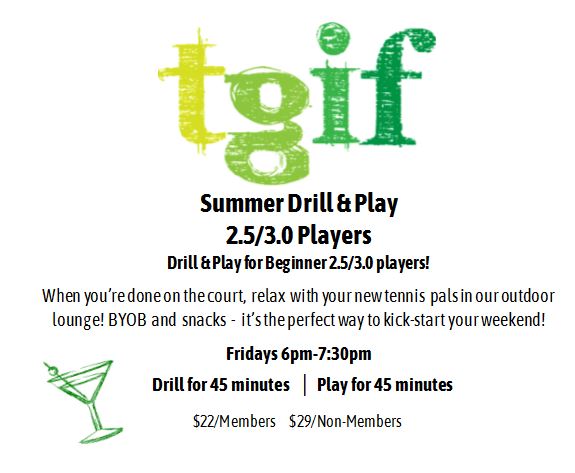 ---
MEMBERSHIP SPECIAL

50% off Initiation Fee in the Month of August!
If you ever wanted to join an indoor club, now is the time! In August, anyone who joins will receive 1/2 off their enrollment fee and no dues until September!* This is the only time of the year that this great membership incentive is offered, so don't delay - join today!
As for you "Summer Tennis" Members, we hope you have been enjoying your Summer tennis membership. Remember, you can roll over your Summer Membership to a Year-Round Membership with NO INITIATION FEE!
*not available to anyone who has been a Meadow Creek member within the past 6 months
---
Our Summer Drill schedule continues through August. As leagues are wrapping up, it's a perfect time to throw a Drill into the mix!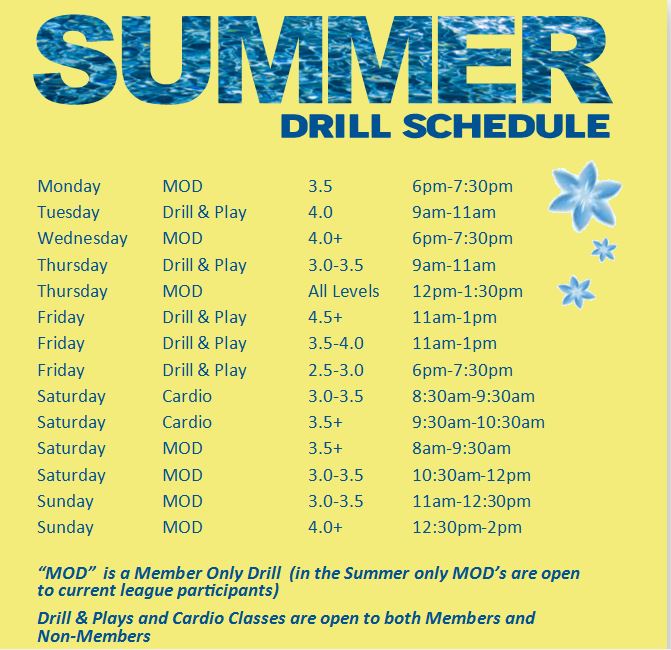 ---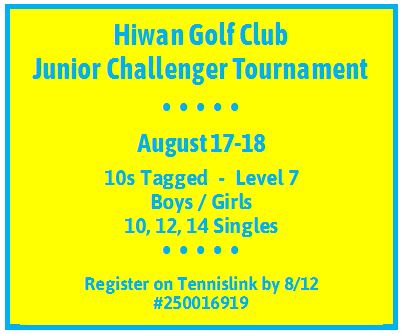 ---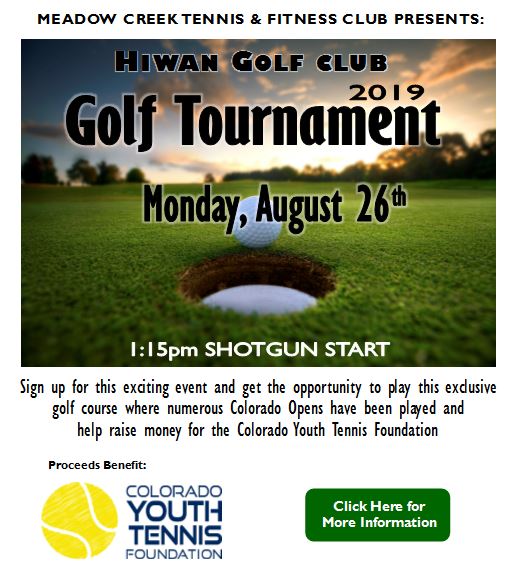 ---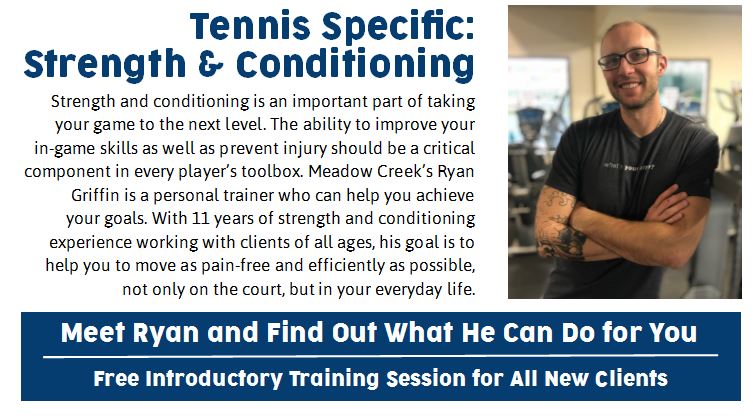 ---

6305 West 6th Avenue, Lakewood, CO 80214
303.232.6272    www.MeadowCreekTennis.com
---