Free Guest Day is Saturday, May 21st. Remember, you can bring in one guest per member with no guest fees, court costs still apply. Also, if your guest signs up as a member on FREE GUEST DAY, they receive a gift certificat for 2 hours of FREE court time, plus you will receive a gift certificate for $50!
Senior Breakfast League: Congratulations to Team Latta who won for Senior Breakfast League for session 2! Team members include; Leah Latta, John Latta, Tom Briner, Gary Tegeder, James Lamb, Dana Shepard, Karen Hendrickson, Pat Cantrell and Clare Doll. Congratulations everyone on a great season! Senior Breakfast league will resume in September 2017. Have a great summer!

FRONT DESK POSITION: We are looking for outgoing, energetic, mature, friendly, reliable customer service clerks for our front desk. This is the perfect job for someone who loves tennis and wants to be around it. The benefits include free membership and free indoor court time! Must be willing to work evenings and weekend shifts. This is a permanent part-time position offering approximately 15-20 hours per week. If you are interested, please email resume or call Margaret at 303-232-6272 Ext. 17 to apply.
SUMMERTIME AT MEADOW CREEK TENNIS & FITNESS!

SUMMER MEMBERSHIPS ~
Tell your friends! If they ever wanted to join an indoor, year-round club, now is the time! Join during our summer special and save $375 with no initiation fee and play year round! Our summer memberships start at $398 for the whole summer (June-August)!

FREE SUMMER COURT TIME ~
Meadow Creek is offering FREE INDOOR and OUTDOOR court time for our members again this summer! Beginning June 1st, members can use our indoor and outdoor tennis courts for free during June, July and August. Play all the indoor tennis you want this summer! Use the ball machine, play singles, or doubles.

Upcoming Events:

Paddle Tennis


Group Lesson - Evening Paddle Special
Learn to play paddle this summer under the lights and be ready to join games for the winter season!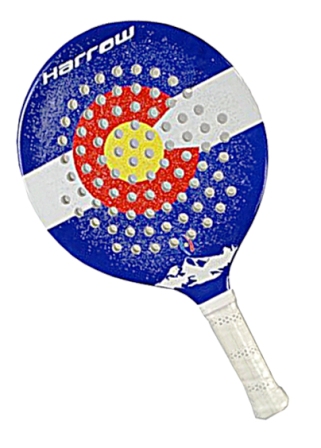 $35 per Player for a Group of 4

$30 per Player for a Group of 5
This special is available to groups of either 4 or 5 players and must be scheduled from 8-10pm, Monday-Thursday nights (available May through August).

Please email paddle@meadowcreektennis.com to reserve an evening.

~
please see our May
2017 Calenda
r
for all dates and times.

JUNIOR SUMMER TENNIS PROGRAMS~
Juniors! Make this the best summer ever! Meadow Creek has activities that will keep you busy all summer long! Camps, lessons and Junior team Tennis will be going on all summer! Nothing beats hanging out with your friends, on and off the courts at Meadow Creek! Check out all our programs and get signed up today!
JUNIOR TEAM TENNIS

:

Spots still available!

USTA Junior Team Tennis is a 10-week program that provides competition for juniors ages 7-18. All ages abilities are welcome. JTT includes 2 practices per week and one team match per week. Practices will be held on Wednesdays and Fridays starting May 31 . Team matches will be played on Mondays starting June 12.

Cost for the entire summer:

$288/members, $318/non-members.

(price includes practices, matches, t-shirt, end of season player evaluation & awards BBQ).



WEEKLY CAMPS


QuickStart Groups–

Ages 5-7: Tuesday, Wednesday, Thursday 9:00-10:00am. Cost: $58/week.
Players Group– Ages 8-16: Monday-Friday 9:00am-12:00pm. Cost: $198/members, $218/non-members.


High Performance Extreme–

Pro approval: Tuesday, Wednesday & Thursday 7:30-9:30am. Cost/week: $160/member, $188/non-members.

JUNIOR SATURDAY TENNIS


Saturday Morning Lessons-

Saturday group tennis lessons organized by level. Two 5– week sessions will be offered through the summer.

Session 1:

June 3- July 1.

Session 2:

July 15th - August 12th.


¨

QuickStart (ages 5-7): 9:30-10:20am

Cost/session: $108
~

Players (ages 8-14): 10:30-12:00pm

Cost/session: $160/members, $188/non-members
Junior summer programs will begin May 30. Please call the front desk at 303-232-6272 for additional information on all our summer programs. Click here for a printable brochure.

JUNIORS ~ please see our Junior May Calendar for all dates and times.

More info: